2019 - After the fall of New York (1983)
Category : Science-fiction
Views : 18224
Watch it here: VEOH
Mad Max + Escape from New York + The warriors all rolled into into one film! After WW3, society breaks down into two groups, the more powerful and brutal Euraks (One can tell that they are evil because they are all dressed in black) and the Federation which have been forced to retreat to Alaska. A mercenary named Parsifal is abducted and forced by the Federation to infiltrate New York City, which is controlled by the Euraks, to rescue the only fertile woman left on Earth. The task is much easier said than done, even when the federation send 2 professional killers to help him in his task.
Watch Free Movies online on Free Movies Cinema
Full Public Domain and independent feature movies of all genres from horrors, action to cult and classic silent movies, comedy, documentary, TV Shows, Fanfilms, short movies and animated flicks. Most of the movies we fully host.
Parental Warning: some of the movies may include content not suitable for minors (violence, strong language,...)
Viewer discretion is advised.
Please, don't demand new copyrighted movies because we do take copyright seriously and will not embed or share links to such movies.
Enjoy and have fun!
Now Watched:
The Evelator (1983)
Views : 10616
Before I Self Destruct (2011)
Views : 23439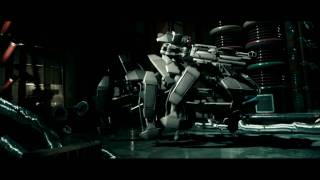 Somnolence (2009)
Views : 12696
Grayson (Batman fan-film)
Views : 6448
MegaMan (2010)
Views : 9991
Ninja The Protector (1986)
Views : 4852
Dr. Easy (2013)
Views : 25677
Iron Man 3 (2013) trailer
Views : 23445
Operator (2013)
Views : 22405
The Fast and the Furious (1955)
Views : 14307
Number 17 (1932)
Views : 4860
Nemesis (2009)
Views : 12940
Caldera (2012)
Views : 74545
Island Of Terror (1966)
Views : 20019