Man-Eater (1969)
Category : Thriller
Views : 14579
Cult filmmaker and legendary maverick Samuel Fuller hated this movie so much he demanded his name be taken off it. Unfortunately for him, it wasn't and he shares a co-writing credit in addition to his directing credit. His biggest problem - besides the fact that a stuntman was killed by an actual shark during filming - was the way the producers took the film away from him and edited it themselves. That move rendered the film incoherent which is a shame since all the makings of a solid B movie are there: Burt Reynolds, killer sharks, the search for sunken gold, various drunks, crooked cops, mad scientists and, of course, a beautiful woman Directed by Samuel Fuller. Starring: Burt Reynolds, Arthur Kennedy.
Watch Free Movies online on Free Movies Cinema
Full Public Domain and independent feature movies of all genres from horrors, action to cult and classic silent movies, comedy, documentary, TV Shows, Fanfilms, short movies and animated flicks. Most of the movies we fully host.
Parental Warning: some of the movies may include content not suitable for minors (violence, strong language,...)
Viewer discretion is advised.
Please, don't demand new copyrighted movies because we do take copyright seriously and will not embed or share links to such movies.
Enjoy and have fun!
Now Watched:
Black Cobra 3: The Manila Connection (1990)
Views : 42698
For The Birds (2000)
Views : 11371
Blue Thunder (1984)
Views : 12392
The 3rd Letter (2010)
Views : 15118
All the Kind Strangers (1974)
Views : 3252
Ten Fingers of Death (1971)
Views : 20203
Hellboy: Blood and Iron (2007) US
Views : 12653
The Lama Avenger (1979)
Views : 17310
Family Enforcer (1976)
Views : 11964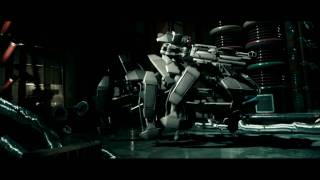 Somnolence (2009)
Views : 12705
The Amazing Spider-Man (1977 TV Series Pilot Film)
Views : 15695
Zu Warriors from the Magic Mountain (1983)
Views : 19239
One Perfect Day (2013)
Views : 36680
Assassin's Creed: Lineage (2009)
Views : 28429